ROCK IN HISTORY

---
Even though thousands of rock bands have formed, dissolved, made it big and other left the scene or killed themselves either through drug or alcohol abuse or simply because they were tormented souls like Nirvana frontman Kurt Cobain, they greatest of all survived and thrived through the decades. These bands are still listened to for their magical timeless music.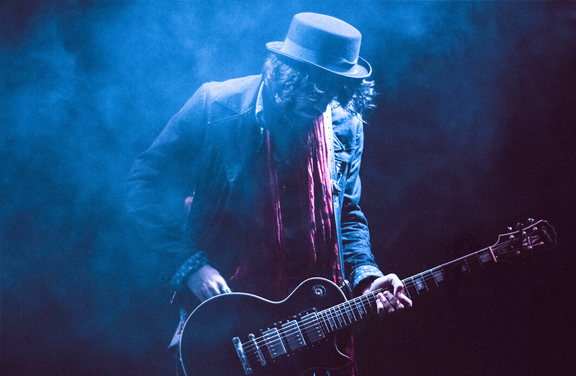 However what is rock?
Look at rock from its origin "Rock and roll" which came to an end in the late 1950s, which was a direct result of circumstances like the plane crash that claimed Buddy Holly, the Big Bopper and Ritchie Valens, Little Richard who turned into a priest and Elvis Presley who was drafted for military service.
When 1964 arrived and the Stones and the Beatles appeared with Bob Dylan a year later rock n roll returned, but with a different edge to it and roll simply did not fit this genre anymore. Now it was pure Rock and one of the greats in the seventies was Led Zeppelin. Thus is it difficult to determine exactly what this genre is as there is no specific sound to class a band as Rock band even though the highest prestige is to be inducted into the Rock and Roll Hall of Fame. One of the first and top rock bands to have existed during the 160 and 1970s is Credence Cleerwater Revival. Top songs of their include Have You Ever Seen The Rain, Fortunate Son, Proud Mary and Down On The Corner.
Top Rock Bands That Remains Important and Formed Rock

---
Some rock bands as I mentioned rose and fall while others were and still are incredibly important in this genre. Look at the most influential bands if I could have a top five which all of you would probably agree on even though the order might not quite be accurate, but if possible they should all be named number one rock band of all time.
The Beatles first single in 1962 with Love Me Do followed by Please Please Me, From Me To You, She Loves You, I Want To Hold Your Hand, Can't Buy Me Love and many, many more…
The Rolling Stones was named the greatest rock band for many years after the Beatles, but aside from that also the longest running in history. Their first single was Come On followed by great songs like Respectable, Some Girls, Can't You Hear Me Knocking, Waiting On A Friend.
Led Zeppelin is the most popular and his sales are over 200 million worldwide with great songs including Living Loving Maid, Whole Lota Love, The Lemon Song, Communication Breakdown, Dazed and Confused among the thousands more.
U2 is also named most influential and important making you wonder how to list them should they be specifically numbered according to rank. Bono and his crew released songs like Boy, The Unforgettable Fire, Where The Streets Have No Name, Who's Gonna Ride Your Wild Horses, With Or Without You, I Still Haven't Found What I am Looking For and many more too.
Pink Floyd has to be named along with these greats with outstanding songs like The Wall, Wish You Were Here and Dark Side of the Moon.
Other top band even though not any less influential and still in
existence and made it big in the industry includes:

---
Queen
Metallica
AC/DC
NIRVANA
Guns N'Roses
The Who
Red hot Chili Peppers
Rush
Aerosmith
The Doors
Linkin Park
Iron Maiden